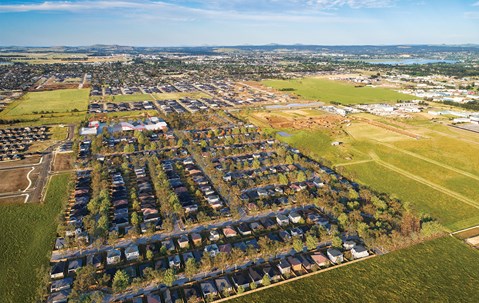 Ballarat: Property Golden Era Beckons Following Decade of Strong Growth
Surging popularity in regional real estate has been one of the hallmarks of the property market since the emergence of COVID-19.
One of the regional cities that has captured the attention of buyers and seen a marked increase in demand is the gold rush city of Ballarat.
The Ballarat market has performed very strongly during 2020 and 2021
Based on data from the Real Estate Institute of Victoria (REIV), in the year to the June Quarter 2021, median house prices in the City of Ballarat increased by 14.5% while unit prices increased by 14.1%.
But the pandemic spike is only part of the picture.
Ballarat, like many other regional cities around Australia, has been undergoing significant change and transformation in recent decades with both direct and indirect impacts on the property market.
Indeed, recent trends suggest that the next few years could be bigger than the most recent decade which saw strong growth.
To better understand what the future might hold for Ballarat, it's important to look at where Ballarat has come from, why it has performed so strongly in recent times and what the drivers of change have been.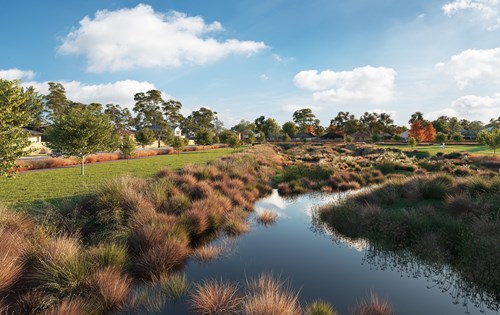 2011 to 2021: A Regional City on the Rise
The Ballarat property market was experiencing steady growth before the health, economic and social upheaval caused by COVID-19.
Robust demand and steady population growth had fuelled growth in Ballarat property prices.
For example, data from the Valuer-General Victoria (VGV) suggests that between 2011 and 2021, median prices for houses and vacant house blocks increased by around 73% and 74% respectively while units/apartment median prices increased by 55%.
A key driver of change – and competitive advantage – for Ballarat has been its relative affordability.
Like many other regional cities Ballarat offers aspiring homeowners, some of whom have been locked out of capital city markets, the opportunity to realise their "Great Australian Dream."
Much of Ballarat's future growth is to occur in the Ballarat West Growth Area - a key greenfield development front.
In addition to affordability, the city has several fundamental attributes and competitive advantages fuelling growth:
Within easy driving distance from Melbourne (110 kilometres west of the Melbourne CBD)
Job opportunities across a diverse range of industries including manufacturing, agriculture, health, education, hospitality and tourism industries
Commercial capital of the Central Highlands and the largest city in the region
Tourist destinations brimming in history and culture with well-preserved, Victorian-era heritage buildings and historical streetscapes
Strategic centre of some of Victoria's most important freight, tourist and commuter transport routes.
Another catalyst for growth in regional real estate is improving infrastructure and services. Ballarat is well-placed:
Four main highways radiate from Ballarat and connect the city to several industrial centres, regional locations and agricultural areas
Higher education facilities include Federation University and a campus of the Australian Catholic University
Several public and independent schools
Medical and health facilities including two hospitals
A rail line linking Ballarat to the Melbourne CBD.
Boosted by a growing population and a diverse range of industries, Ballarat's economy continues to grow.
The City of Ballarat's Gross Regional Product (GRP) was estimated at over $6.42 billion in 2020.
The impressive combination of diverse employment opportunities, strong economy, property affordability, amenities and lifestyle, location and culture opportunities were a recipe for growing property prices in Ballarat over the decade to 2020.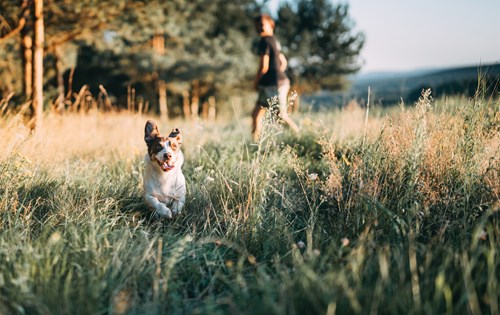 Pandemic Period: Ballarat Captures Shift In Buyer Preferences
Ballarat, like many regional centres in Victoria, surged in popularity over the last year.
In addition to impacts in health and the society more broadly, COVID-19 has had an impact on the economy and the property market.
One key impact has been a shift in buyer sentiment and preferences to regional locations and Ballarat was well positioned to capture those buyers looking in a new direction.
As people began spending more time at home, both working and with their family, more living and working space, a better lifestyle and greater connectivity to the environment became even more important.
Regional areas tend to have larger lot sizes and Ballarat is no exception.
Larger lots in regional areas, such as Ballarat, can offer more opportunities to create garden and outdoor spaces to enjoy, study areas to work at home from and home entertainment options for the family.
The rise of the working-from-home phenomenon means buyers can seek locations in the country but remain close enough to major metropolitan areas.
As a result, Ballarat ticked many boxes and buyers voted with their feet.
The rental market in Ballarat continues to perform strongly as population growth continues and investors seek higher returns.
As buyer and resident attention began to shift to Ballarat and other regions during 2020, already low vacancy rates started to trend even lower and rental growth accelerated.
Vacancy rates in Ballarat have now reached very low levels suggesting a major residential undersupply.
The peaceful regional city clearly proved attractive for people in Melbourne amid strict isolation policies, lockdowns and the trend towards working from home.
But how long will the increase in demand for Ballarat real estate last?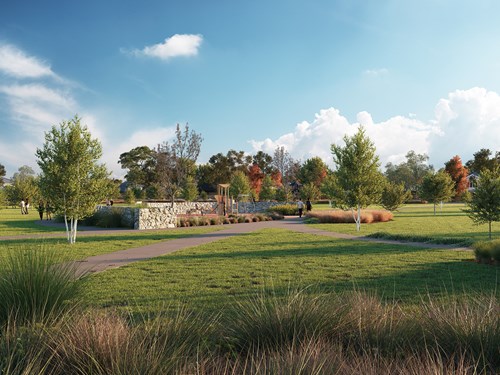 Looking Ahead: Ballarat in 2021 And Beyond
While 2020 showed us to expect the unexpected, the fundamental strengths and competitive advantages of Ballarat, together with the marked shifts we have observed since early 2020, suggest the future of the regional city is bright.
Due to these strengths and advantages, the property market in Ballarat is forecast to remain robust over the medium to long term.
Of special importance will be steady employment and population growth, improved infrastructure and the continued shift in buyer preferences driven by affordability, lifestyle changes and working from home.
Population growth will be also driven by new land and housing opportunities in the Ballarat West Growth Area.
This location is expected to predominantly attract young couples and families from other parts of Ballarat, surrounding townships and Melbourne.
Ballarat's population is forecast to increase by around a third in the coming decade.
The increased population will continue to require infrastructure, facilities and services and a considerable amount of work is already in the pipeline or has been completed.
For example, a major railway upgrade was completed earlier in the year.
Launched recently, the Ballarat GovHub will house Victorian Government workers and centralise the delivery of several government services.
While the last decade was impressive for Ballarat, the next few years could easily prove to be even bigger.
The drivers that led to the steady growth of Ballarat in recent decades – including affordability, economy and lifestyle – look set to continue on top of the new factors that have caused a shift in buyer sentiment and preferences.
Tags:
New development
Research