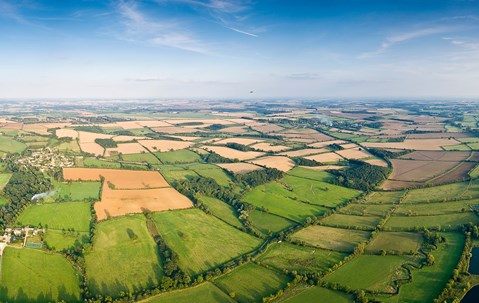 Melbourne land market remains positive despite slow down
The pace of growth in Melbourne land prices slowed in June the quarter, indicated a moderating of the the market after nearly five years of strong growth, according to a new report from leading agency Oliver Hume.
Oliver Hume's latest Quarterly Market Insights national land market report showed the median land price in metropolitan Melbourne grew by 3.8% to $325,000 in the June quarter, compared to the March quarter.
All growth area municipalities achieved modest changes during the quarter, with five experiencing positive change and three experiencing negative price growth over the quarter.
On a quarterly basis, Melton achieved the highest price growth rate at 6.5% followed closely by Hume at 6.1%. Mitchell, Whittlesea, Casey saw negative change over the quarter however did not experience a quarterly change over 2%.
Oliver Hume Chief Operating Officer Julian Coppini said the negative price growth was partly due to increased competition and partly due to purchasers substituting towards smaller lots and more affordable lots.
"The quarterly changes across various growth area municipalities suggested that price growth has begun to moderate," he said.
| | | | |
| --- | --- | --- | --- |
|   | Median Price | Quarterly Change | Annual Change |
| Metro. Melbourne | $325,000 | 3.8% | 20.1% |
| Cardinia | $364,000 | 5.2% | 29.5% |
| Casey | $365,000 | -1.4% | 12.0% |
| Hume | $350,000 | 6.1% | 23.5% |
| Melton | $294,900 | 6.5% | 27.7% |
| Mitchell | $272,000 | -2.9% | 11.5% |
| Whittlesea | $327,000 | -1.8% | 20.2% |
| Wyndham | $320,250 | 1.6% | 19.9% |
Mr Coppini said the Melbourne land market had entered a phase of moderate price growth which kept it affordable against Sydney, but required further monitoring in preparation for unknown future growth rates.
"The trends observed in the evolving greenfields market are consistent with broader trends in the residential housing market which are now moderating," he said. "Historically, established housing and residential land markets are correlated and highly interrelated."
Oliver Hume National Head of Research George Bougias said it was expected that this consolidation would continue over the short to medium term with an increase in competition amongst developers.
Mr Bougias said migrants and overseas born buyers continued to be the key buyer segment in the residential land market and contributed to over 60% of all sales throughout the June quarter 2018.
Figures released by the Australian Bureau of Statistics (ABS) show that in 2017, net overseas migrants accounted for around two thirds 59% of the total increase in population in Victoria.
Mr Bougias said that while recent immigration policy changes might dampen demand in the greenfield market, immigration was "likely to remain a key driver of property demand especially in relatively more affordable markets such as the greenfields".
The average time on market remains below historical trends suggesting demand for land remains at record highs. Throughout the June quarter 2018 it took on average 21 days to sell a vacant block of land (from the date of release).
Average value rates continued to increase driven mostly by continued declines in lot sizes.
The most expensive municipalities in terms of average value rates were Casey ($890 / sqm) and Hume ($829 / sqm) while the most affordable were Cardinia ($722 / sqm) Melton ($765 / sqm).
For more information visit www.oliverhume.com.au
ENDS: Media enquiries to Ben Ready on 0415 743 838.