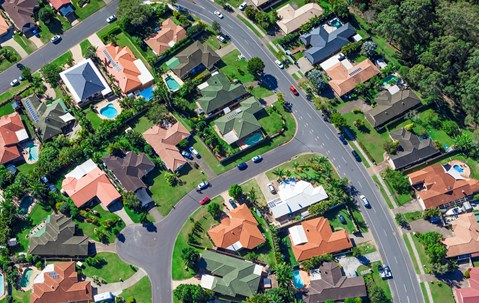 SEQ Land Delivers Strong 2017 Despite Weaker Final Quarter
SEQ Land Delivers Strong 2017 Despite Weaker Final Quarter
Despite the weaker final quarter, 2017 was a strong year for South East Queensland land market with the average value rate (price per sqm) increasing 2.3% from $545/sqm at the end of 2016 to $558/sqm at the end of 2017.
The research, contained in property group Oliver Hume's latest Quarterly Market Report released today, showed demand for land remained strong across SEQ with population and economic growth rebounding.
Across all SEQ local government areas, Oliver Hume tracked 1,956 sales, a 5.5% decrease on the previous quarter.
The number of active projects in all South-East Queensland municipalities in the December
quarter rose to 128, representing an increase of 1.6% as compared with the previous quarter.  Despite multiple projects selling out in the quarter, there were a number of new projects launched, bringing the overall total of active land estates up to 128.



Oliver Hume Queensland General Manager Matt Barr said despite the slower last quarter the South East Queensland market  continued to strengthen through 2017 with underlying  demand improving.
"The improvement in the South East Queensland market is driven by a range of factors including a rebound in employment and population growth, the latter driven especially by an increase in net interstate migration," he said.
In the year ended 30 June 2017, Queensland recorded the highest level of interstate
migration with 17,400 people moving to the state from other jurisdictions. The net interstate migration gain was 50% higher than the previous year.
Mr Barr said that in line with broader national trends the SEQ market was now characterised by declining lot sizes.
"Going forward, the land market is expected to be buoyed by an ongoing improvement in the Queensland economy with the state expected to record amongst the highest
rate of economic and population growth," he said.
The SEQ continues to offer a diverse range of lot sizes to suit a range of market segments. A significant share of recent sales in the Gold Coast, Ipswich and Moreton Bay markets  were of larger lots (500m²), while the Brisbane market has  seen a large proportion of lots sized 301m² to 400m².
First home buyers continue to be the key buyer segment in the SEQ Greenfield market, with the share of these buyers increasing  from 54% to 68% in the September and December quarters  respectively.
For more information visit www.oliverhume.com.au
ENDS: Media enquiries to Ben Ready on 0415 743 838.
Tags:
Research