Affordability and Value Drives Adelaide Land Market
While residential property prices in many markets around the country are beginning to retreat from record highs, the Adelaide land market remains resilient with prices being underpinned by the local market's affordability, value and steady underlying demand.
Research by leading property service group Oliver Hume shows the median land price for Greater Adelaide reached $199,725 in May 2022, up from $198,000 in April 2022 and up from $185,500 in May 2021.
Oliver Hume National Head of Research George Bougias said Adelaide was currently bucking the trend observed in many other markets because it continued to check a lot of boxes for local and interstate buyers including affordability, liveability and employment opportunities.
"While the impact of broader factors - including higher interest rates, inflation and cost of living pressures - will invariably flow into the local property market, the transition to life beyond COVID-19 has refocused attention on what Adelaide has to offer," Mr Bougias said.
"For both locals and those looking to move, Adelaide continues to offer tremendous opportunities for buyers in the greenfield market and remains one of Australia's most affordable locations.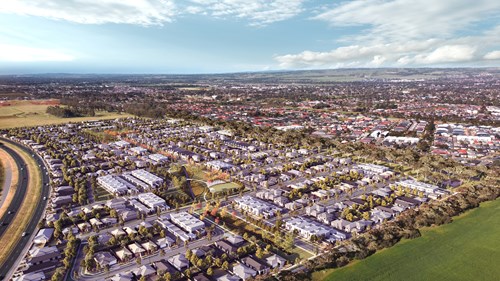 St Andrews, selling strong since launch
"Employment opportunities also remain key.  The South Australian economy is diverse and underpinned by a range of industries and major transport and infrastructure projects.  The mining and defence industries are also key drivers of employment.
"The state's unemployment rate continues to decline (4.6% in May 2022) and South Australia continues to record steady jobs growth.
"Ultimately, South Australia is living up to its reputation as one of the most liveable places in Australia and globally.
"The reopening of international borders and the return of overseas migrants combined with steady local demand is expected to underpin sales over the medium to long term."
Mr Bougias said new residential land prices in Greater Adelaide have continued to experience steady growth.
"The Greater Adelaide market has traditionally experienced consistent price growth and has avoided the volatility usually observed in east coast markets.
"The last few years has seen Adelaide re-emerge as an increasingly popular option and, now more than ever, people are realising the city's potential and what it has to offer."
Tags:
Sales
New development
Research
Staff
Investment
Community
Finance